Judge: W.Va. shelter rules biased against men
(Note: This is the second legal victory for men's rights activist in a year proving that domestic violence advocates and their agencies openly discriminate against men and boys.)
A Kanawha County Circuit judge has voided West Virginia's regulations for domestic violence programs, saying they discriminate by denying abused men access to publicly funded shelters and women abusers access to treatment.
In a decision received Tuesday, Judge James C. Stucky said Family Protection Services Board's rules for licensing domestic violence shelters, certifying advocates and distributing state funding distort lawmakers' intent and violate the West Virginia Men & Women Against Discrimination's right to free speech.
The nonprofit advocacy group sued the state board last year.
Stucky said the state administers its programs on the premise that only men can be batterers and only women can be victims by requiring public shelters to adopt and adhere to the principle of separate but equal treatment based on gender.
"The practical effect of this rule is to exclude adult and adolescent males from their statutory right to safety and security free from domestic violence for no reason other than their gender," Stucky wrote in his Oct. 2 ruling.
As a result, he said, male victims are being turned away from shelters "even when those shelters are otherwise unoccupied." Treatment programs also exclude women.
The West Virginia legal challenge is among a growing number of battles being waged across the country by groups that allege state laws requiring gender-neutral programs are skewed by discriminatory rules and regulations that embrace gender biases.
"We're not trying to belittle women who are abused, we're trying to raise awareness" that men are also victims, said Marc Angelucci with the National Coalition For Men who secured a similar court victory in California last October.
Like all other UC institutions, Davis is highly-selective with very competitive entrance standards. Furthermore, the city of Davis is a low-crime area, compared to other cities in the country its size. In other words, as college "towns" go, it is a relatively safe place.
Yet, for many years, the university has reported that its rate of sexual assault was more than four times the average rate of the other eight UC campuses. That includes places like UCLA, which is located in a much more dense urban area than UC-Davis, and would be a higher-crime area than Davis. In fact, the sexual numbers reported for UC-Davis are substantially higher than the numbers for crime-ridden Detroit! (Even the "corrected" numbers are much higher than sexual assaults in the former Motor City.) However, after someone actually investigated these numbers, it turns out that the university was fudging them.
The question, obviously, is this: Why did UC-Davis fudge its numbers? The source of the false information was Beeman, who used inflated figures to increase the federal grants that the university could receive.
Texas Gov. Rick Perry has removed a fourth member of a state commission charged with investigating claims that an innocent man may have been executed, his office said.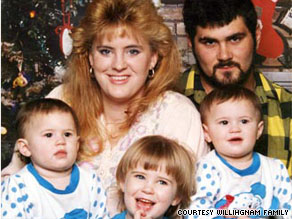 The Texas governor has now replaced all of the four members that, under law, he is allowed to appoint to the commission. The remaining five members are appointed by the state's lieutenant governor and attorney general.
Perry's critics say his actions are politically motivated, a charge he denies.
The investigation into claims that faulty evidence led Texas to execute an innocent man in 2004 was at a "crucial point" when the shakeup occurred, one of the replaced members said.
The commission was to hear from the author of a scathing report in the case of the executed man, Cameron Todd Willingham, when Perry announced on September 30 that he would replace three members.
Beyler's report — the first commissioned by a state agency — is the latest of three to conclude that arson was not the likely cause of the 1991 fire.
The session was postponed indefinitely because of the new appointments, and Perry's critics accused him of trying to quash the Willingham probe.
[The] Forensic Science Commission began investigating the Willingham case in 2008, hiring Maryland fire investigation expert Craig Beyler to examine the evidence used to convince a jury the fire that killed Willingham's three daughters was deliberately set.
Levy said at the time of his replacement he had told Perry's office "that it would be disruptive to make the new appointments right now."
"The commission was at a crucial point in the investigation," he told CNN. Asked about the future of the Willingham investigation, he said, "I don't know if it will ever be heard."
 

Father goes to jail even though he paid child support
VIRGINIA BEACH, Va. – WAVY.com's investigation into a local contractor revealed a criminal history of bounced checks and bad business dealings. Now our ongoing investigation of Dan Robinson and RIDG Inc. revealed allegations of unpaid child support from one employee's paycheck, and that father says if he doesn't come up with money soon, he has to go to jail.
Michale says a court order required RIDG Inc. take exactly $312.87 out of his paycheck every two weeks. He provided a pay stub that showed the money was removed, but Michael says it never reached his child.
"This man pretty much just robbed me, right in front of me and ruined my life," he said.
After learning of the non-payment, Michale turned himself into the Portsmouth courts where he spent a day in jail before being ordered to pay more than $4,000 in child support – money he thought he already paid.
He says he's paid down more than $2,000 of that, but if he can't reach a zero balance in 60 days, he faces a 90 day jail sentence.
Internet addiction linked to ADHD, depression in teens
Some children and teens are more likely than their peers to become addicted to the Internet, and a new study suggests it's more likely to happen if kids are depressed, hostile, or have attention deficit hyperactivity disorder or social phobia.
Past research suggests that 1.4 percent to 17.9 percent of adolescents are addicted to the Internet, with percentages higher in Eastern nations than in Western nations, according to the study published Monday in the Archives of Pediatrics & Adolescent Medicine.
Boys were at a higher risk of Internet addiction than girls, and those who used the Internet for more than 20 hours a week, every day, or for online gaming, were at higher risk as well.
(NCFM is always open to new members. If interested, contact us at ncfm.org, or ncfm.chicago@gmail.com)